FYI High Purity Alumina (HPA) Project
Outstanding Project Economic Metrics
%
Internal Rate of Return
US$M
Average Annual EBITDA
US$B
After Tax NPV at 10%
FYI is positioning itself to be a significant producer of high quality critical minerals for use in the rapidly developing EV market and high-tech applications.
FYI is developing innovative, high quality, critical minerals projects to create shareholder value.
HPA is a critical material for many high-tech products because of its unique characteristics and chemical properties that address high specification requirements in applications such as LED's and sapphire glass products.
The long-term driver for HPA is the outlook for the booming electric vehicle and battery storage markets, where HPA has the capacity to increase the power yield, functionality and overall safety of the battery cells.
The FYI mission is to be a key contributor of a sustainable world by innovating responsibly, giving back to our communities and reducing environmental impact for our future generations.
Latest Presentation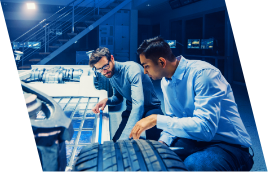 HPA Project
FYI is committed to progressing the HPA project development considering the commercial advantage of FYI's innovative process flowsheet, its high quality HPA, the positive customer response to the product and the strong forecast growth in market demand.
Discover MORE
Rare-earths Project
While continuing to advance its core HPA project, FYI will leverage its development team's experience, excellent ESG platform and capital base into the Rare-Earths sector, strengthening the Company's broader critical minerals production objectives.
Discover MORE